Port of Kalajoki – full-service port for more than 60 years
The Port of Kalajoki is visited by some 150 vessels every year. The total volume of traffic in the port is around 500,000 tonnes.
The main export product transported via the Port of Kalajoki is unsawn timber. In addition, plywood, steel structures, waste iron, horticultural peat, grain and wood chips are exported from here. The Port of Kalajoki is also an important port of entry for the region's wind power plants and a growing port for bulk imports.
Kalajoki is also used to import, for example:
minerals used by the pulp and paper industry
components of non-combustible sealing compounds
minerals used by the brick industry and
Port of Kalajoki in brief
150 vessels a year visit the port
Total traffic volume 500,000 tonnes per year
The main export product is unsawn timber
A significant port of importation for wind turbines
The port's history goes back to the 19th century
Due to its advantageous location, the village of Rahja has had port activities since the late 19th century. The development of the Port of Kalajoki on its present site began in the late 1950s. The port has seen intense development for more than 60 years.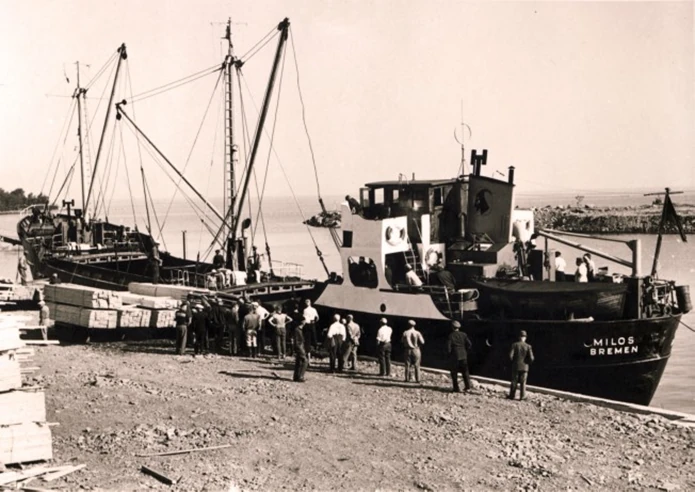 Initially, only timber was transported through the port. It was stored in open shelters in the area. Logs were floated to the port basin, from which they were loaded onto the ship directly from the sea.
In the 1970s, Rauma-Repola started its engineering workshop operations in Kalajoki and built warehouses near the port. Steel structures started to be transported by special-purpose vessels.
A second quay was built in the port in the 1980s. In addition, the port basin was dredged and year-round traffic in the port started.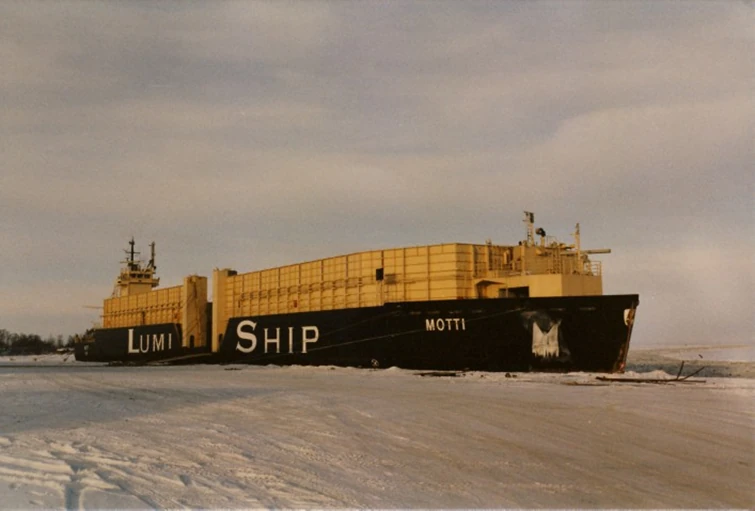 In the 1980s, warehouses also began to be built for various mineral products. More warehouses for both mineral products and sawn timber have been built in recent decades and the port's outside storage areas have been expanded. A third quay was built in the 1990s, and in the future there will be demand for expansion of both the outside storage and quay areas.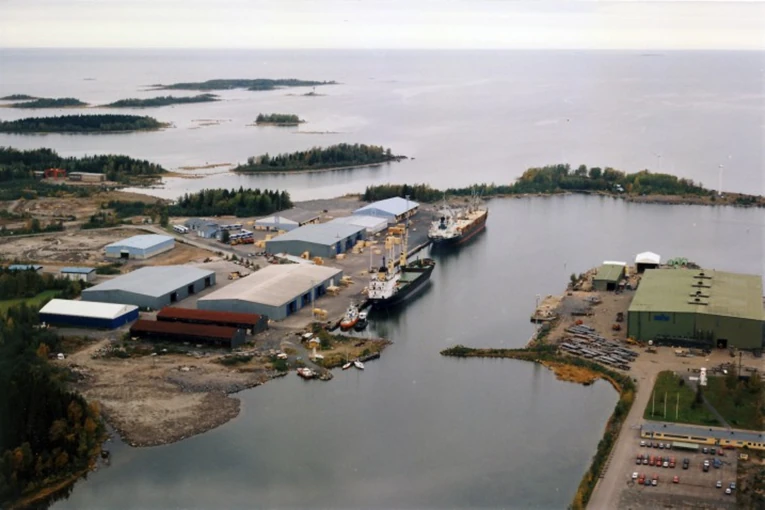 In 2006, measures were taken to start developing the port's operations by moving the Port Office from the City Hall to the port and appointing a port manager. Esa Anttio was the first port manager to be appointed.