Rapid transport of heavy and other special goods and project cargo to anywhere in Finland
A large number of heavy and other special consignments pass through the port each year, consisting of road haulage of considerable length, height and width, such as:
consignments of wind turbine components and
other project consignments.
The Port of Kalajoki offers an excellent framework for abnormal loads, as it is located only about four kilometres from Main Road 8. In addition, two airports are a short and easy drive away: Kokkola airport is about 90 km to the south and Oulu airport about 130 km to the north.
Port operators, please inform the port in good time about heavy or other special transport
The Port of Kalajoki must take several technical precautions when a heavy or other special consignment is entering or leaving the port.
That is why port operators are required to inform the port well in advance of any heavy or other abnormal load making its way there. The information must be given by e-mail: portservice(at)portofkalajoki.fi
See the port area's traffic plan, with heavy or other special transport routes marked in black: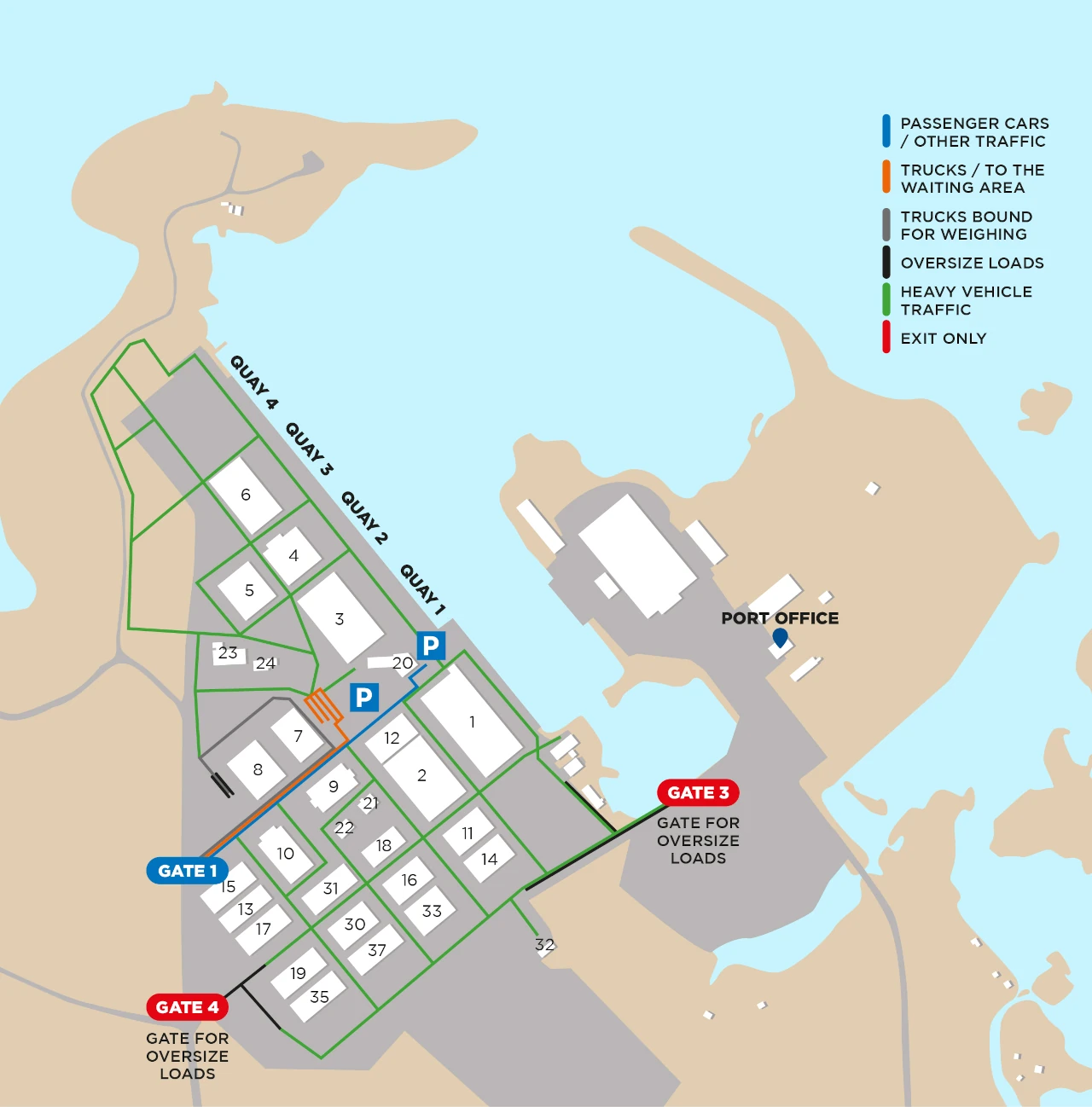 Oy Blomberg Stevedoring Ab
Local Manager
Tytti Toikkanen +358 50 591 9294
email: etunimi.sukunimi(at)blomberg.fi
www.blomberg.fi
street address: Satamatie 395, Kalajoki, FINLAND
Rahjan Huolinta Oy
CEO
Leena Rahja: + 358 20 7769 362
email: etunimi.sukunimi(at)rahjanhuolinta.fi
Duty Agency Phone: +358 400 667 847
Email: agency(at)rahjanhuolinta.fi
Port Service
Tel. +358 400 798 698
portservice(at)portofkalajoki.fi